Say what you will about Nicole 'Snooki' Polizzi as she walks away from it all, but you'll never tarnish her legacy as the most legendary one to EVER do her thing at Seaside Heights!
The Jersey Shore: Family Vacation star is apparently walking away from the reality TV world, all set to retire after a decade of iconic on-camera bad-girl behavior. Now, we're learning more about the motivation behind her surprising decision — and honestly, we get it!
The 32-year-old mother of three adorable children with husband Jionni LaValle recently filmed an interview for a January 2020 episode of The Mel Robbins Show, and during her talk with the show's eponymous host, she revealed the reasoning behind her retirement:
"I think when I was, like, actually forcing myself to be in a situation that I wasn't happy in . Like, I was forcing myself to be 'happy,' and I'm like, 'That's not me.' I'm not genuinely happy. That's when I was like, 'I'm out.'"
What can we say? When you know, you know… and when you're not happy, well, you gotta go!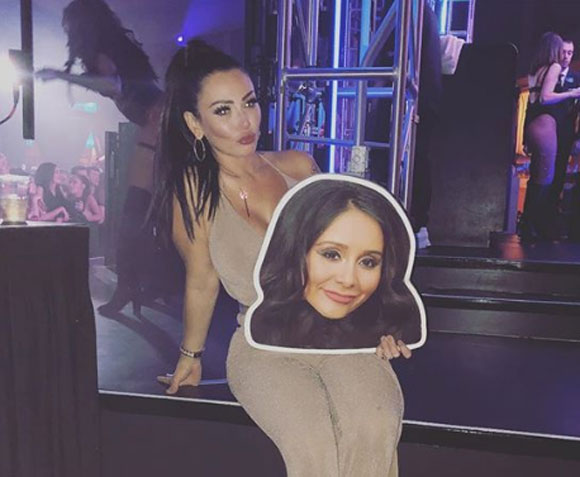 But even though it may sound cut and dry to hear her tell it now, Snooki did admit the decision wasn't easy, especially considering her long-standing, close-knit relationships with the rest of the cast.
Still, she ultimately came to the conclusion her family simply had to take priority:
"It was really hard, but I had to think about my happiness and where I really wanted myself to be, and it's being a mom and being kids and not drama and drinking … and drama."
Amen!!!
Now in her 30s and much more mature than she was when this crazy trip began a decade ago, it's really no surprise the Chilean-born reality TV star is ready to settle down a little bit. And as cute as her kids are? Girl, we don't blame you at all!!
Still, what a legacy she leaves behind…
How do you even begin to quantify the impact Snooki had on Jersey Shore, and on reality TV… and even on society at large?!
Along with BFF Jenni 'JWoww' Farley, the lovable little meatball gave us the single most iconic letter ever written, perhaps in all of history. (Sorry 'bout it, Paul! LOLz!)
The day back in 2010 when she was arrested for being drunk and disorderly on the boardwalk may be the most ridiculous law enforcement incident ever captured on reality TV cameras.
And we'll never forget when she was infamously punched by a male patron at Seaside's Beachcomber Bar in one of Jersey Shore's very first episodes, setting the stage for a CRAZY decade of television.
Seriously… what a legacy! The best to ever do it!
Our hats are off to you, Snooki! Enjoy a pickle or two on the way out the door!
Karma will never be the same again!!!
Related Posts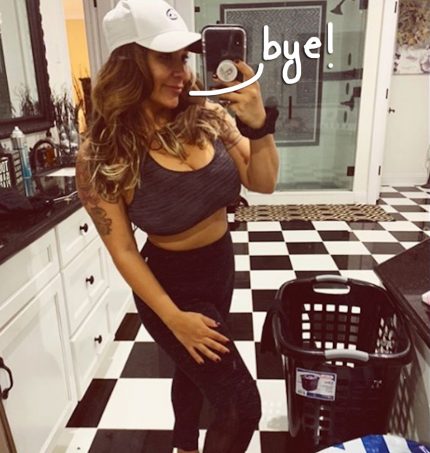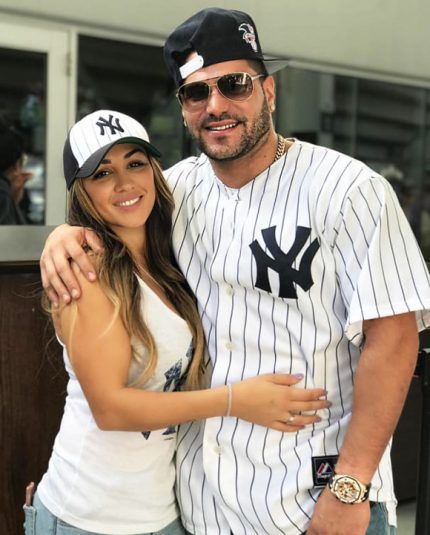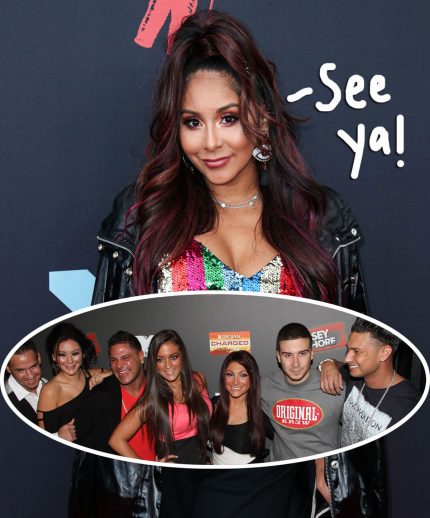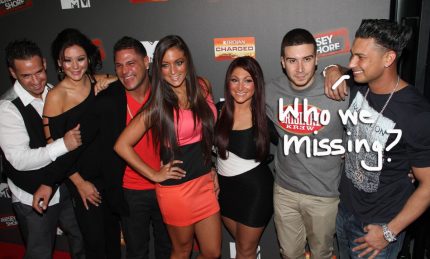 Source:
Read Full Article